Previous Tai Chi China Trips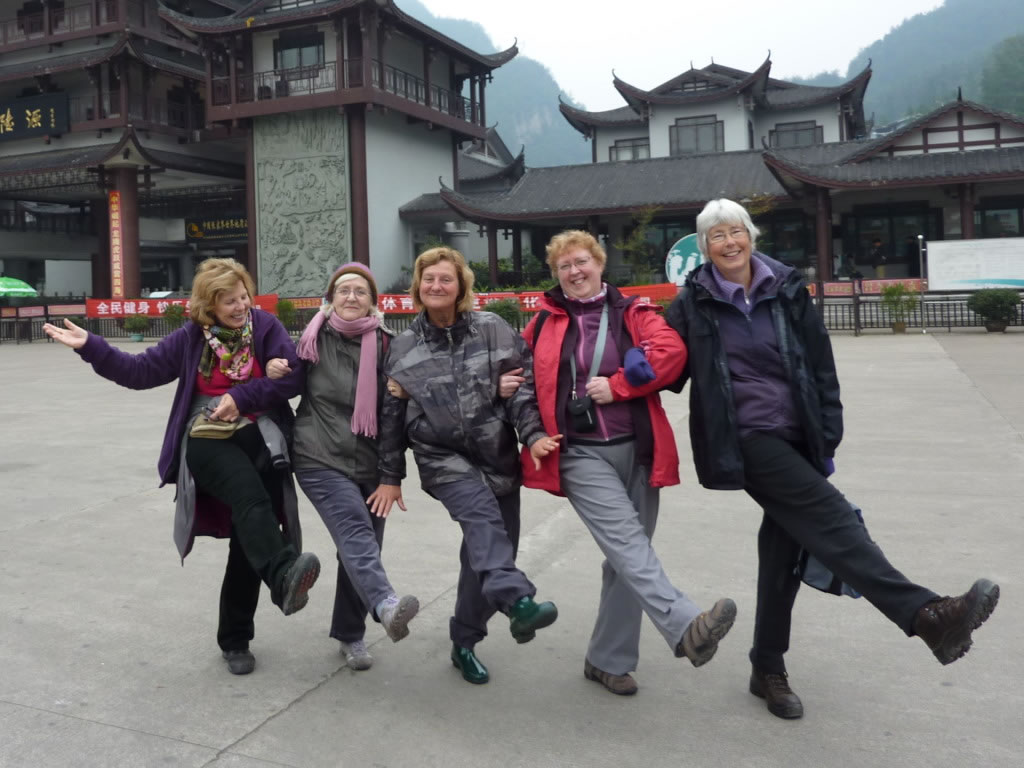 Deyin
Taijiquan
Institute
organise
intensive Tai Chi Qigong training & Cultural trips to China and train with some of China's finest
lineaged
masters and internationally acclaimed teachers. We also work with various schools &
organisation
all over the world helping them
organise
training and sightseeing tours to the Land of the rising dragon.
All trips are organised in associaition with Tai Chi Link, our trips organising agent, which has over 13 years of experience and feedbacks from people who went on previous trips are excellent and all participants coming on our trips can be sure of a great time.
Fun is an understatement......
2019 Trips

Mar 31 - Apr 14

Amazing Spirit & Culture 2019 - Tai Chi & Qigong China Trip

This trip is a perfect opportunity to get a glympse of the tradition and culture of the land of wonders "Tibet" where Buddhism first came into China, and be inspired by the beautiful temples, breathtaking snow mountains, divine religion and culture of one of the 56 most fascinating ethnic groups.

Fully subscribed

2018 Trips

Oct 7th - 24th

Tai Chi Culture and Spirit China TripBody & Mind

As well as travelling to some of China most famous and beautiful cities such as Shanghai, Hang Zhou, and Su Zhou, we will also be visit some of China's famous unversities - Shanghai University of Physical enducation and Wuhan University of Physical education. These two University are two of the main institute involving in development and promotion of Tai Chi & Health Qigong for Health and wellbeing.

Fully subscribed
Apr 1st - 18th Aprt

Tai Chi Culture and Spirit China Trip

This is an absolute once in a lifetime opportunity to explore some of China's most famous and exotic places. visits include, Beijing, Xi'an, Mt. Wudang, Shaolin Temple, Chen Tai Chi Village and Shanghai

Fully subscribed

2017 Trips

Oct 8th - 25nd Oct

Tibet Cultural & Tai Chi Qigong Epic Tour

This is an absolute once in a lifetime opportunity to explore some of China's most famous and exotic places. We will first sample in Beijing, some of the finest palace and gardens in once enjoyed by the emperor of one of the greatest civilisation in the world.

Fully subscribed
Apr 1st - 18th

Tai Chi Qigong Cultural China tour 2017

covers fantastic Tai Chi & Health Qigong training & exchange with highly respected teachers from China and UK, take our path on enlightening Taoist pilgrimage, we will also see Giant Panda in real life, be inspired by one of the biggest and oldest Hillside Carving of Buddha Statute, come face to face with the two thousand years old world renowned Terracotta Warriors as well as the world Famous Wudang Mountain to be inspired by this sacred Tai Chi and Taoist mountain

Fully subscribed
2016 Trips- Join Us Now

Oct 4th - 21st

Culture & Spiritual Pilgrimage

Chengdu - Giant Panda, Leshan Hillside Buddha and ancient old town / Xi'an - Terracotta Warriors, Big Goose Pagoda / Wudang Mountain - enlightening temples, Longmen Grottos - Cave Carving of Buddha Stautes & Shaolin Temple - Sacred Buddhist temple and birthplace of all chinese martial arts..

Nearly Full
Book Quickly!!

April 10th - 24th

Health & Culture Tai Chi & Qigong China Tour

Chengdu - Giant Panda, Leshan Hillside Buddha and ancient old town / Xi'an - Terracotta Warriors, Big Goose Pagoda / Wudang Mountain - Wudang qigong and Tai Chi Training / Beijing - Forbidden City, Great Wall etc..

Fully Subscribed
Back to Top