Kung Fu & Zen 7 Day Retreat April 15, 2017 China Beijing
Kung Fu & Zen 7 Day Retreat April 15, 2017
2017-02-14 kungfuzen kungfuzen
Kung Fu is actually more than combat and self-defense. The essence of Kung Fu is the way of health revitalization and mental purification.
If you are interested in what Chinese culture has to offer, and wondering how traditional Kung Fu can help with self-healing, internal and external balance, and stress release, look no further. Come and join our "Kung Fu & Zen" retreat in the suburb of Beijing.
We are an hour outside the city, but a world away!
Kung Fu & Zen 7 Day Retreat April 15, 2017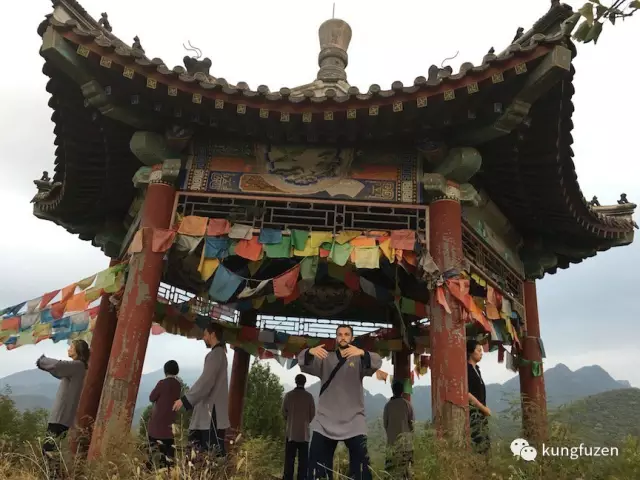 Retreat Program (15-21 April)
Day 1
Arrival, Meet and Greet at a Tea Ceremony
Welcome dinner
Orientation and introduction to the program
Pre-meditation: Settle down body, breathing and mind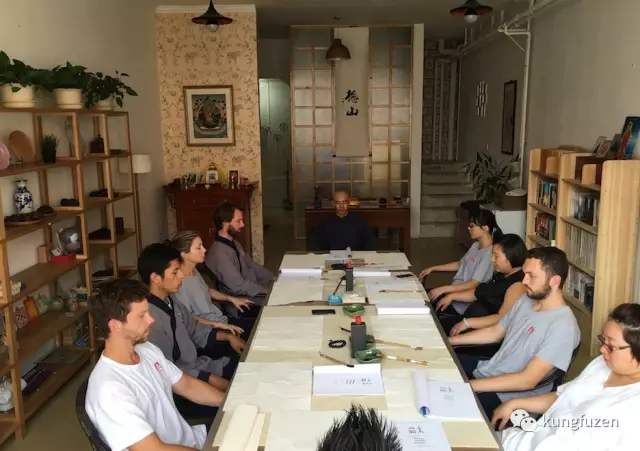 Day 2
Consciously Guided Breathing Technique 1
Shaolin Internal Cultivation & Stances 1
Classics -The Teaching of Great Learning (DaXue)
Internal Cultivation Calligraphy 1
Stretching & Basic Step Work 1
Vipassana Meditation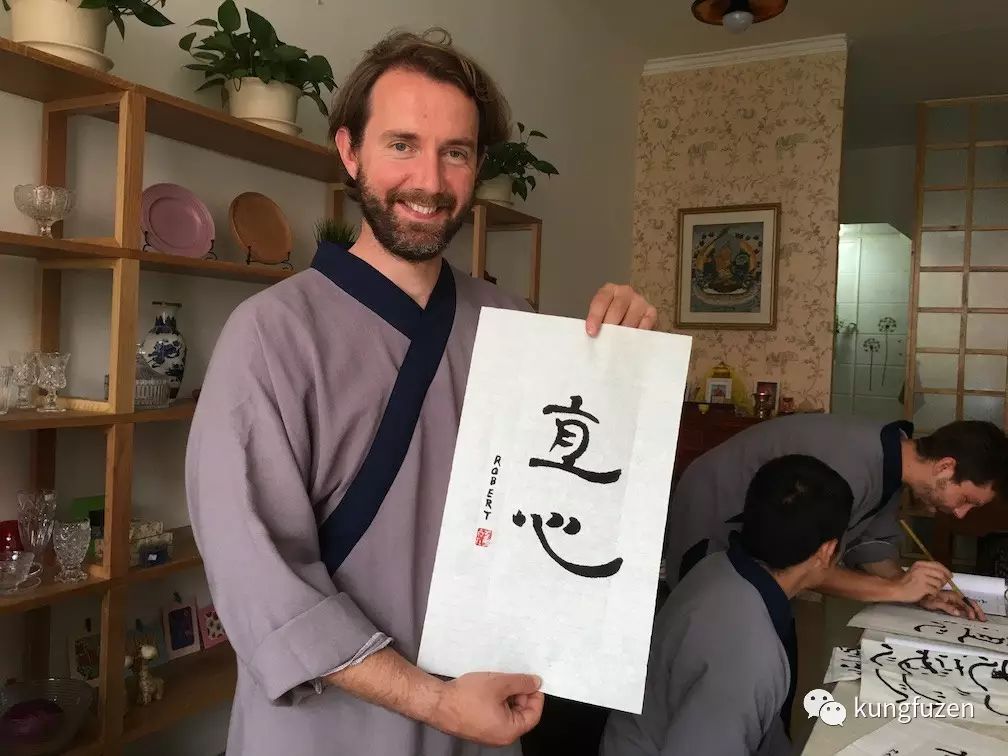 Day 3
Consciously Guided Breathing Technique 2
Shaolin Internal Cultivation & Stances 2
Classics – Cultivation of Middle Qi, The Teaching of Doctrine of
the Mean (ZhongYong )
Internal Cultivation Calligraphy 2
Stretching & Basic Step work 2
Vipassana Meditation & Wholesome Living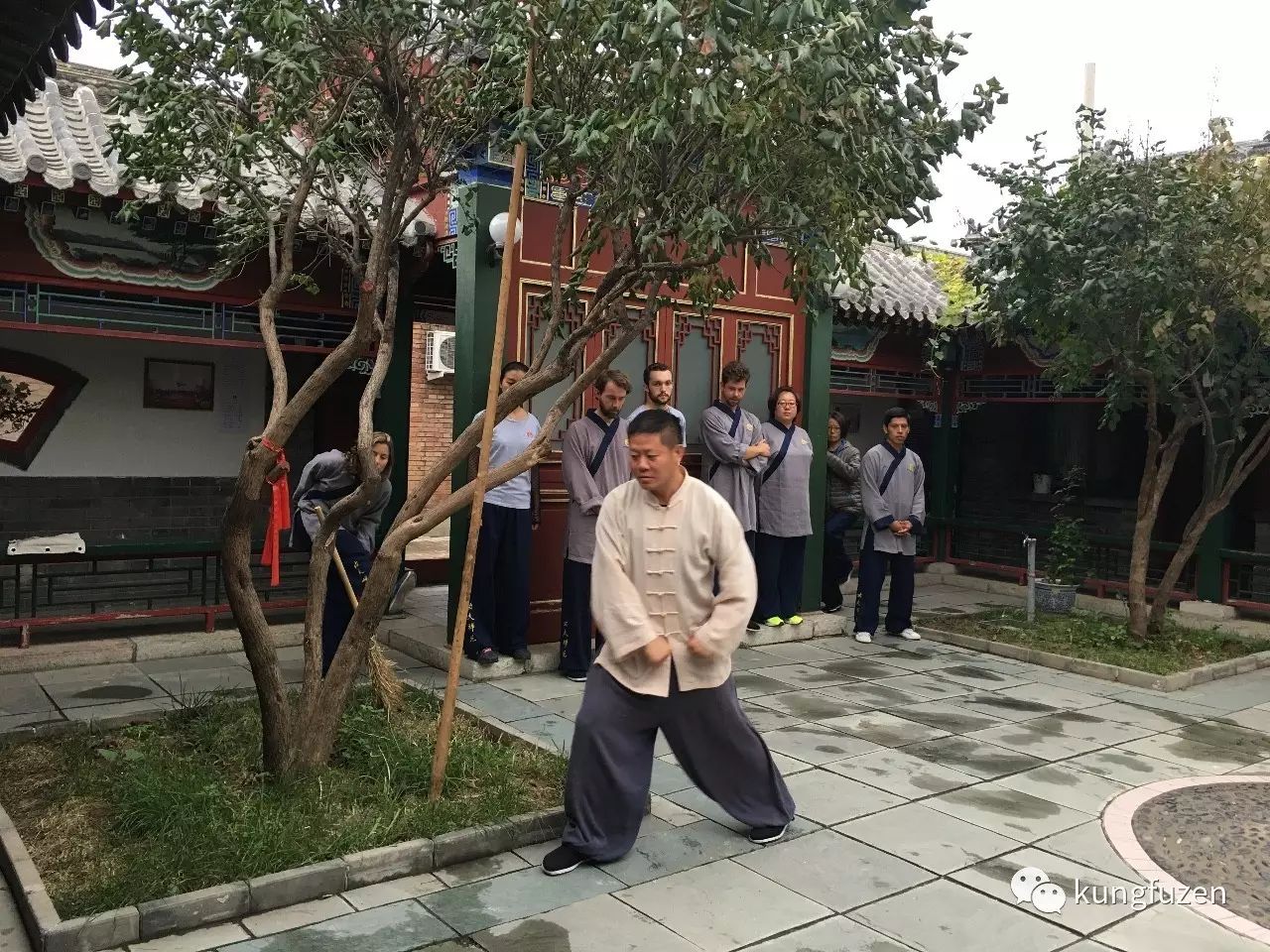 Day 4
Consciously Guided Breathing Technique & Internal Cultivation 1
Step Work with Body Movements 1
Classics–The Three Treasures of a Wholesome Life Teaching of LaoZi
Great Wall Kung Fu Training
MoZhao Zen Meditation & Staying clam with noise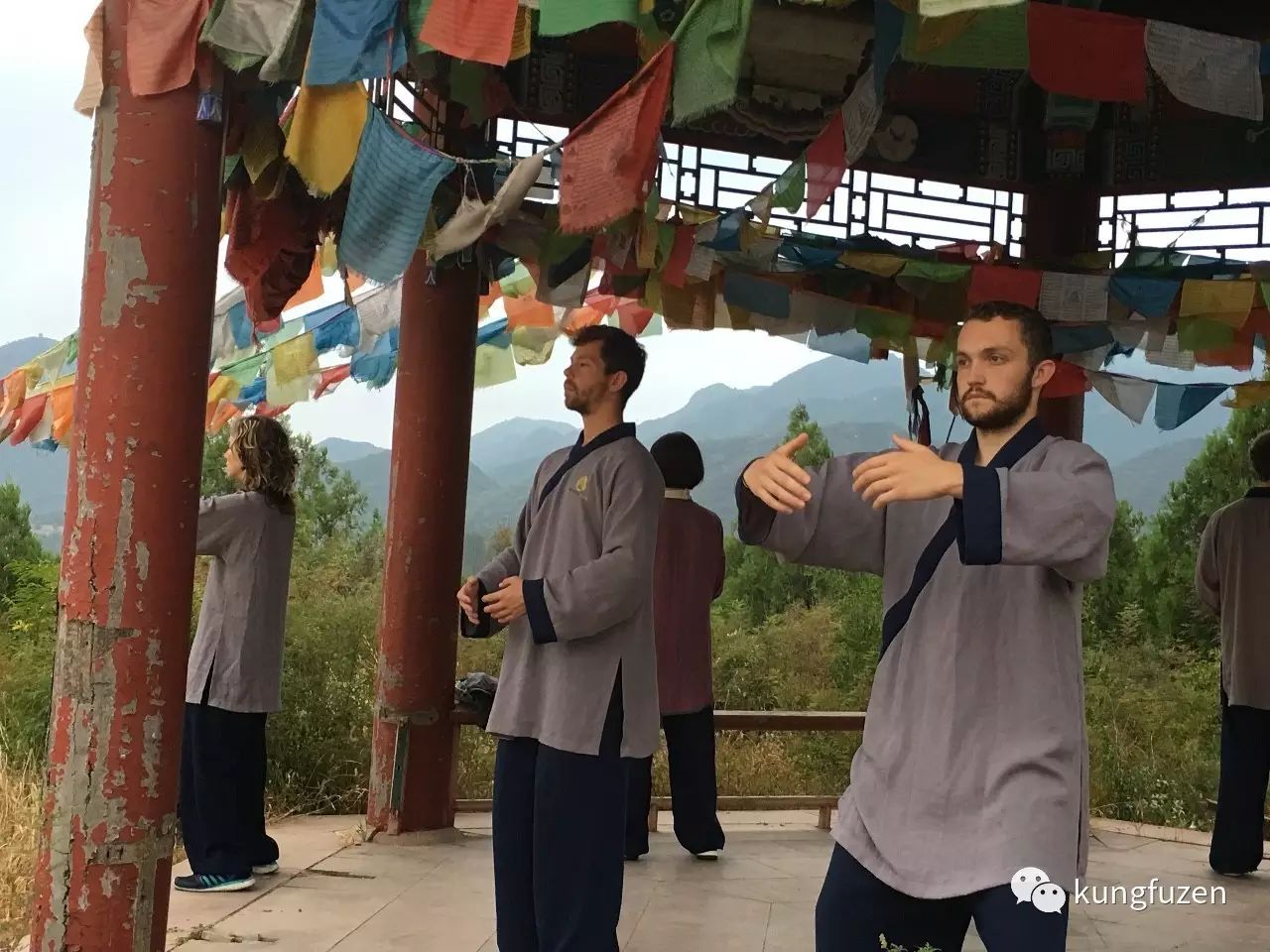 Day 5
Integration of Breathing and Internal Cultivation 1
Step Work with Body Movements 2
Classics –The Way of Health Preservation,Teaching of ZhuangZi
Internal Cultivation Calligraphy 3
Martial Applications in Actual Combat 1
Koan Zen Meditation ?Koan mind?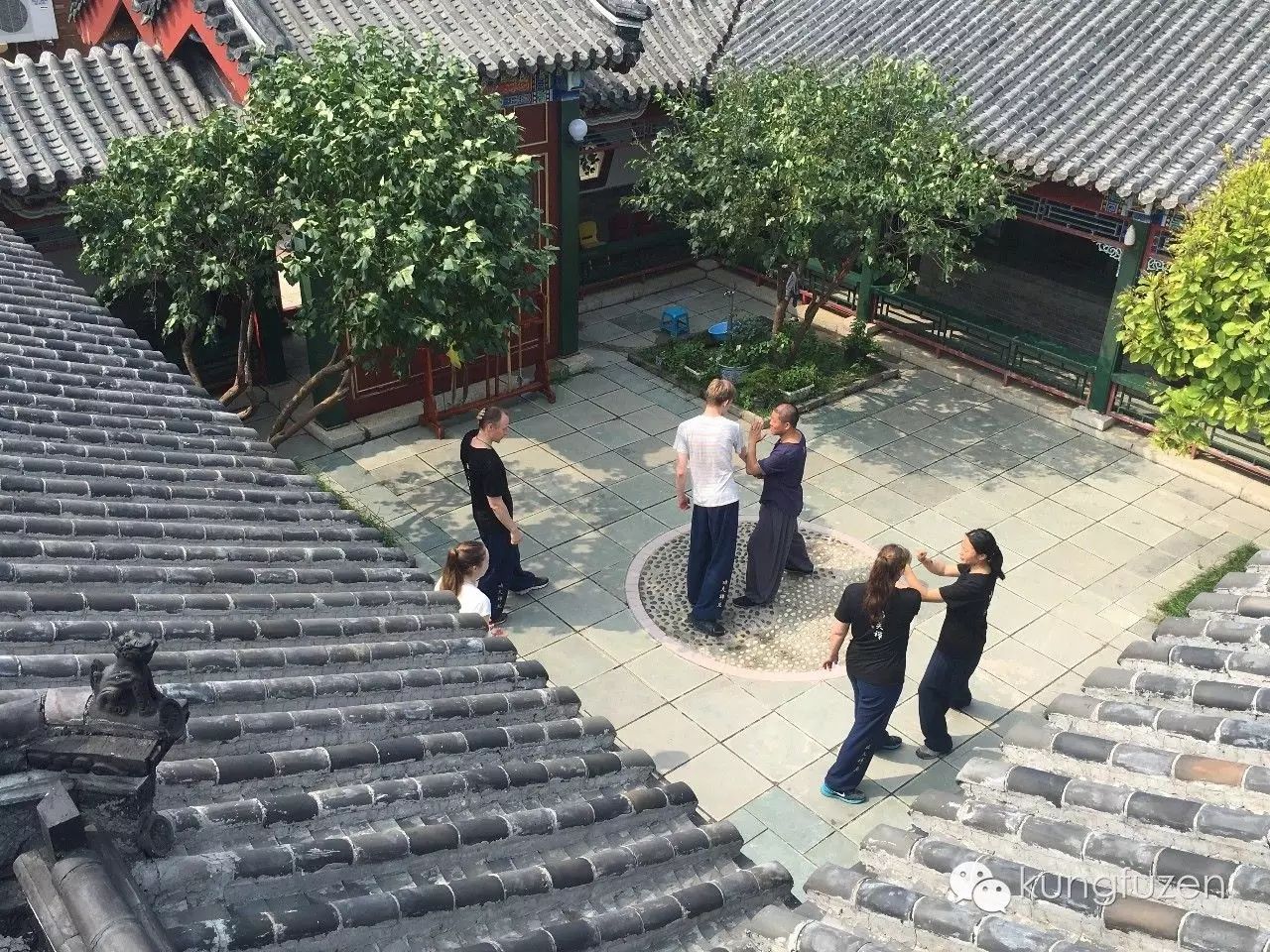 Day 6
Integration of breathing and Internal cultivation within stances 1
How to Generate Internal Strength
Classics – Relation between Body, Mind and World - Teachings of Heart Sutra
Internal Cultivation Calligraphy 4
Marial Applications in Actual Combat 2
Summary for Meditation
Day 7
Integration of Breathing and Internal Cultivation within Stances 2
Summary on Confucianism, Taoism and Buddhism
Farewell--Tea party, talks on the concept of healthy way of life
Everyone summary and sharing experience
Certification Ceremony
Group Photo
Lunch
Prepare for trip and send off
Cost: 6,900RMB
Earlier Bird Price: 5,900 RMB (for booking before 20th Feburary)
The fees includes:
1. Training by Kung Fu masters
2. All seminars
3. Calligraphy class
4. Meditation
5. Chinese philosophy class
6. Tailored guidance
7. Use of training, calligraphy and meditation equipment
8. Accommodation(2 person shared room )
9. Meals (3 vegetarian meals per day)
10. Tailored Training suit and shoes
11. Transport from / to Nanshao subway station
11. Free time to relax and explore the area
The fees does not includes:
1, The transportation to Beijing (pick up service from airport will be provided on request, with extra cost of 200 RMB)
2, Personal toiletry items as: towel, toopaste & toothbrush etc.
For Booking please contact Naomi at +86 189 1136 4378
E-mail: kungfuzen@outlook.com
wugulun@hotmail.com
Web: www.kungfuzen.org
Facebook:Kung Fu Zen Garden Retreat
Add: Xiangtang cultural village, Changping, Beijing.
Kung Fu Zen Garden Retreat
Shaolin Wugulun Kung Fu Academy
About Us
Kung Fu Zen Garden Retreat is an internationally renowned organization for traditional Chinese Kung Fu and Zen Practice. We are dedicated to the promotion of our traditional Chinese culture and healing arts for wellbeing.
We pride ourselves in providing the most effective teachings for achieving high physical,mental and spiritual wellbeing. Our Academy actively preserves and promotes Chinese Martial Arts and spiritual heritage, using traditional Kung Fu as a vehicle and Zen philosophy as the foundation. Kung Fu Zen Garden Retreat creates a unique and systematic approach for cultivating the body,mind and spirit, for health and wellness including self-defense.
Kung Fu & Zen
As the Chinese wisdom says "Mastering the ultimate essence of Tao for enlightenment through Kung Fu is the highest achievement; mastering skills to help oneself improve body and mind is the medium achievement; and mastering techniques to help defend oneself is the basic achievement".
Chinese Kung Fu, also known as traditional Chinese Martial Arts, is a very important part of ancient Chinese Culture. It is a window for the world to gain an insight into a five thousand year old civilization. It inherited the inner essence of Confucianism, Taoism and Zen philosophy while focusing on both internal and external self-refinement.
"Zen" is a method of cultivating insight through concentration, physical and spiritual practice. By observing motion from stillness, we gain wisdom, which brings inner peace and harmony between Humans and Nature. The combination of Kung Fu and Zen expresses the essence of the unity of motion and stillness which grants deeper meaning of Chinese Kung Fu.
Location
Kung Fu Zen Garden Retreat is situated in the foothills of Yan Mountain in Chang Ping District of Beijing. It is surrounded by beautiful mountain views and tranquil orchards. Many famous and highly respected media personalities, film stars, artists, musicians choose to live around this area for its beautiful scenery and cultural influence. Our center is located in a quadruple courtyard building with traditional Chinese décor, providing a serene and peaceful environment to enrich body and mind.
Your Stay
At Kung Fu Zen we offer many different styles of Traditional Kung Fu including Shaolin, Wudang, Tai Chi, Ba Gua, Xing Yi, Chang Jia Quan and San Huang Pao Chui. Whether you are looking for a long retreat to soothe your soul, or a few days to get away from 9-to-5 schedules, Kung Fu Zen will offer you a place to unwind and find inner Zen.
For practicing Kung Fu enthusiasts we offer long-term programs from several months to several years to help you grow and develop your Kung Fu, Chinese philosophy, meditation, internal cultivation (include Qigong) and calligraphy within your daily life in a professional and masterful way.
Contact Us
Address: No.6 2-3 Xiangtang cultural village, Changping, Beijing 102200
E-mail: kungfuzen@outlook.com/wugulun@hotmail.com
Tell: +86 189 1136 4378
Skype : kungfuzen2012@gmail.com
Facebook: kungfuzen@outlook.com
Web: www.kungfuzen.org?www.shaolinwugulun.org
About The Retreat
As we all know, taking care of our bodies is essential; however, caring for our mental well-being is even more important in a modern world of trials, temptations and stress. However, many of us ignore looking after our hearts and minds. As a matter of fact, the long lineages of Traditional Kung Fu masters were aware of the importance of both body and mind, that is why we include the philosophy of "Chan Wu" which means "Kung Fu & Zen".
In our "Kung fu & Zen" retreat program we place great emphasis on balance in life, health and mental strength. Health revitalization is extremely important in the day-to-day battle to counter the harmful effects of modern day stress. Our past retreats have shown that the exercises in our program are very helpful for those who suffered from lack of energy, toxic habits, and problems with their back, neck and shoulders due to many errors of living.
The academy has designed a series of exercises for health preservation and seminars to share the ancient Chinese philosophy and its teachings. We work closely with knowledgable Masters who has deep understanding of Chinese classics and many years of dedicated meditation practice and studies of traditional kung fu.
Our programs expresses the essence of "Kung Fu Zen" with a special focus on health and wellness using Traditional Chinese healing sciences like Moxibustion, Cupping therapy, Scraping treatment, Acupressure, and Chinese Dietetics.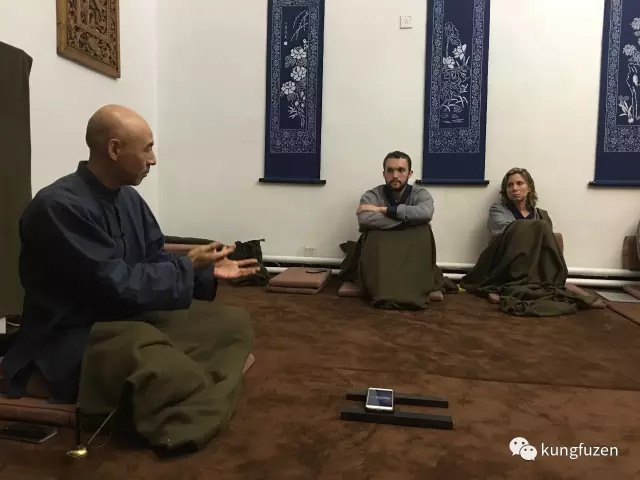 Back to Top